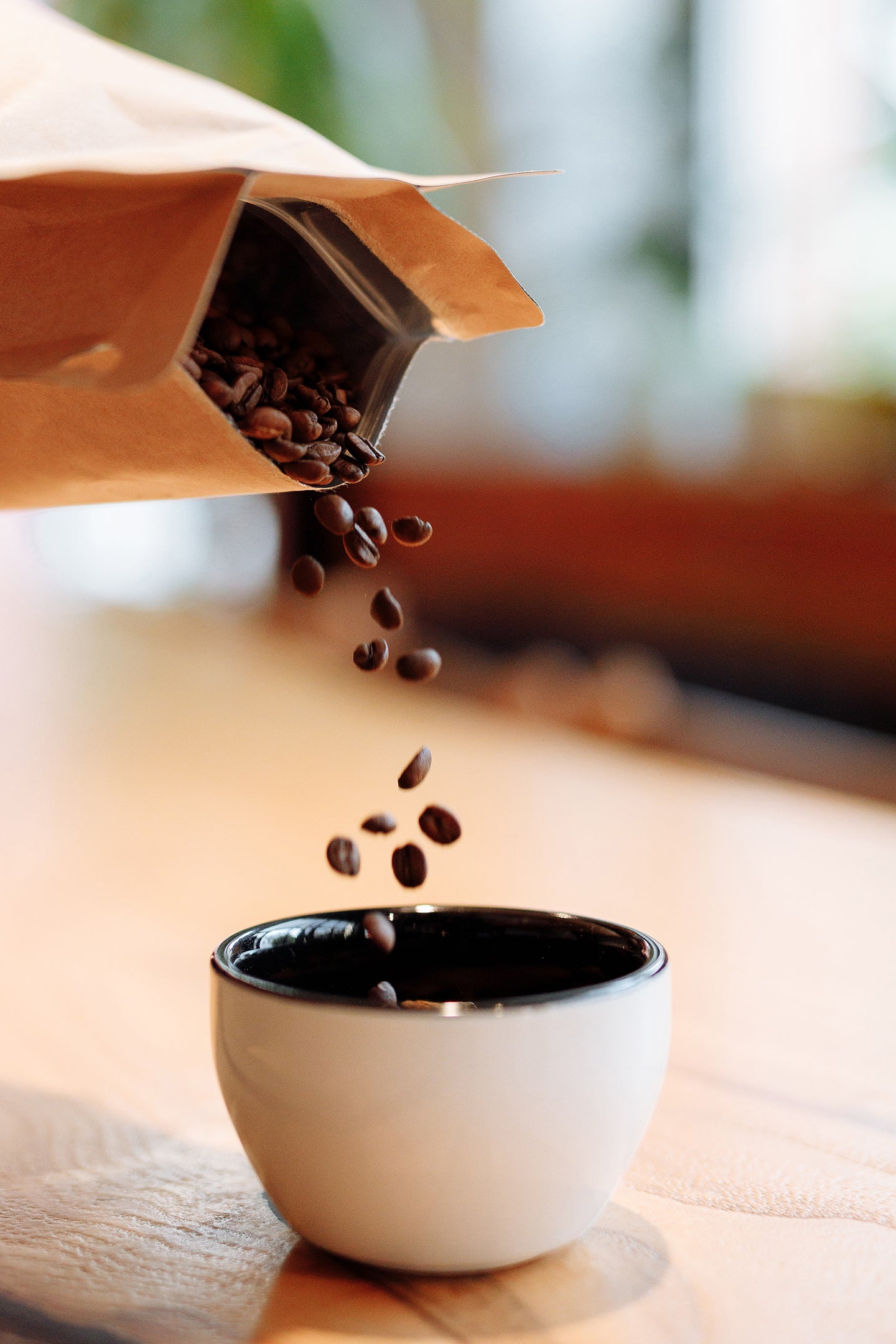 Café AVIA Bird Friendly® certified coffee is roasted and packaged by Totem Roasters.
Totem Roasters receives and fulfills coffee orders through its online store, cafebirdfriendly.org.
To promote Canadian interest in buying and drinking Bird Friendly® certified coffee, Totem Roasters partners with several Canadian non-profit organizations.
Partner organizations receive:
$1.70 per 342 g bag
$5.00 per 1 kg bag
$11.00 per 2.5 kg bag
Some of the partners and stores also sell the coffee directly at their locations. We suggest that you call first to check that they have the format and roast you're looking for in stock. See the list below.
The Coffee
Bags of Café AVIA and Café Le Nichoir contain 100% certified Bird Friendly®, Organic and Fair Trade coffee – no mixing – just 100% certified coffee
We offer:
3 formats: 342 g, 1 kg and 2.5 kg bags.
2 roasts: Medium and dark
2 grinds: Filter and espresso
Plus our Décaf option available in 342g bag
A 342 g bag of coffee with the Héritage Saint-Bernard logo contains the same coffee as a bag bearing the logo of Le Nichoir. The only difference is which organization receives a financial benefit from your purchase. It's a great way to support your favourite non-profit with every sip.
Bird Friendly® certified coffee is produced in 11 countries. See the list of certified coffee farms. The country of origin is stamped on each bag and changes periodically. Availability determines which of the certified farms produce the beans used in Café Le Nichoir and Café AVIA. Learn more about Bird Friendly coffee.
Shipping
We ship within Canada. Orders are shipped once a week on Wednesday.
The deadline for ordering in time for Wednesday shipping is 7 a.m. on Tuesday. We charge a flat rate shipping fee of $14 per order.
Payment
We accept Visa, MasterCard, Interac, Apple pay and G Pay (google pay). 
TOTEMROASTE will appear next to the charge on your statement.
Guarantee
Not 100% satisfied with your order? Contact us within 3 days of delivery for a full refund of the purchase price and shipping fee.